AUTHORS
Louisa May Alcott
Louisa May Alcott was born November 2, 1832, in Germantown, Pennsylvania, and spent much of her life in Boston and Concord, MA. She grew up in the company of Ralph Waldo Emerson, Theodore Parker, Nathaniel Hawthorne, and Henry David Thoreau. Her education was under the direction of her father, a transcendentalist, who ran a utopian community, Fruitlands, which eventually failed. That failure altered Louisa May Alcott's life. She was so concerned for the welfare of her family that she began to write to make ends meet. Her first works were "lurid and violent" tales written under the name A.M Barnard. The stories described women as strong, self-reliant, and imaginative.
Alcott then wrote stories for "The Atlantic Monthly." The ever-present family need was the reason she wrote little Women which was based on her recollection of her childhood. The novel describes the domestic adventures of a New England family of modest means and traces the different personalities of four sisters. Little Women was a big hit with young readers and it resulted in her being able to pay off her family's debt. She later went on to write other successful books, Little Men and Jo's Boys among others. Her earlier works included books and plays called "Perilous Play" and "Pauline's Passion and Punishment".
Alcott's family hid slaves who escaped via the Under­ground Railroad. She had discussions about women's rights with Margaret Fuller and socialized with abolitionist Frederick Douglass and women's rights activist, Julia Ward Howe. She got very involved in the suffragette movement, going door-to-door to encourage women to register to vote. She was the first woman registered to vote in Concord.
Alcott never had children, but raised her sister May's daughter as her own after May died in childbirth. Her stories were such a success that in one month she had 100 strangers knocking at her door wishing to meet her. She didn't like the attention, so she pretended to be a servant when answering the door.
(source: Wikipedia)
Carol Truax
Carol Truax was known for writing cookbooks and also promoting and enhancing the music department at Colorado College. She proceeded to have a successful career at various colleges as professor and administrator.
Another facet of Truax was her love for cooking leading to writing twenty cookbooks over the years. Her most famous cookbook is Liberace Cooks. It is a collection of cookbooks of recipes from the seven dining rooms of the talented pianist and flamboyant showman. Some of the cookbooks are Ladies Home Journal Cookbook, Woman's Day Chicken Cookbook, and Ladies Home Journal Desserts. Carol was also a regular contributor for Gourmet magazine, Ladies Home Journal and Woman's Day .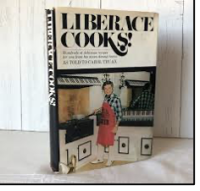 Carol was the director of Broadmoor International Theatre in Colorado Springs, where she was able to have (at the time) A-list entertainers including The Smothers Brothers, Dinah Shore, and Liberace. Her career spanned from the 1040's to the 1980s. (source: Wikipedia)
Oliver Wendall Holmes, Sr.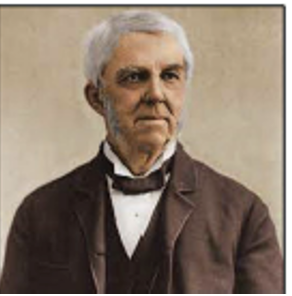 Considered One of the Greatest Writers of His Time and he is our cousin
"A man's mind is stretched by a new idea or sensation, and never shrinks back to its former dimensions."
Oliver Wendell Holmes, Sr., the father of Oliver Wendell Holmes, Jr. the renowned Supreme Court Justice, is equally famous for his writings. He was born in Cambridge, Massachusetts, August 29, 1809, to an aristocratic New England family. He died on October 7, 1894.
Considered to be in the caliber of Henry Wadsworth Longfellow, Holmes wrote books, poems, and is known for his thought-provoking quotations. He was a member of an exclusive list of writers in that era, Emerson, Thoreau, Hawthorne, Melville, Whitman, Poe, and Twain all of whom advocated a genteel, rational humanism. They exerted the main influence of American literary taste until the 1890s.
Holmes read law at Harvard University before deciding on a medical career. Following studies at Harvard and in Paris, he received his degree from Harvard in 1836. He practiced medicine for ten years and taught anatomy and physiology at Dartmouth College. He became a professor in 1847.
Later, he was made dean of the Harvard Medical School, holding that post until 1882. His most important medical contribution was that of calling attention to contagion of Puerperal Fever, fever that lasts for more than 24 hours within the first 10 days after a woman has had a baby, mostly caused by infection.
Beginning in 1857, he contributed his "Breakfast Table" papers to The Atlantic Monthly where he published The Autocrat of the Breakfast Table, The Professor of the Breakfast Table, The Poet of the Breakfast Table and Over the Teacups. These were written in conversational style, displaying Holmes learning and wit.
Beginning in 1857, he contributed his "Breakfast Table" papers to The Atlantic Monthly where he published The Autocrat of the Breakfast Table, The Professor of the Breakfast Table, The Poet of the Breakfast Table and Over the Teacups. These were written in conversational style, displaying Holmes learning and wit. (source: Wikipedia)